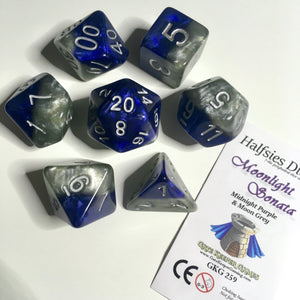 This 7pc set is 2nd-hand from Halfsies Dice, but in new and unused condition. It features midnight blue and silver half-and-half dice with silver numbers. Includes original card.
New
NOTE: Dice were not made by Touchstone Dice.
These items are resale only; I am not a retailer for the companies/artists that made them.